[Mizuho Financial Group Mizuho Bank] X [WinActor] = [Basic Infrastructure]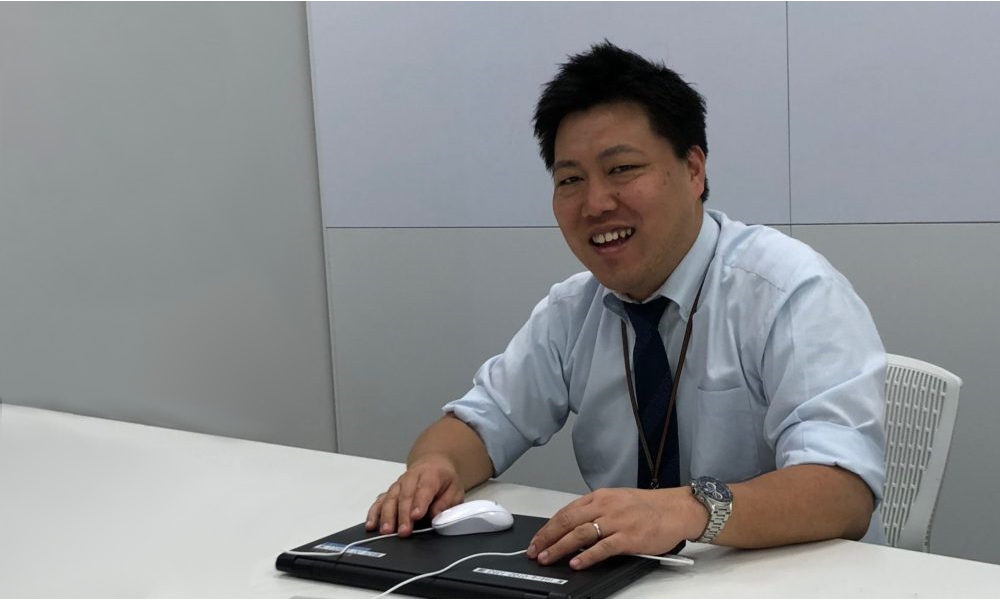 "Operational Excellence" is the operational improvement which Mizuho Financial Group is promoting in their mid-term business plan. Mizuho Bank selected WinActor as the tool to drive their work style innovation.
In this interview, we talked with Mr. Shiro Matsui, an inspector for Operational Excellence Promotion Office in Planning Administration Department of Mizuho Bank.
Q. What is your main role?
Mr. Matsui : I'm in charge of promoting operational efficiency using RPA in Mizuho Financial Group.
Q. What made you start looking for RPA tool?
Mr. Matsui : This is a part of our mid-term business plan entitled "Operational Excellence". Around the summer in 2016, we started comparing several RPA tools and we've finally been in the full-scale introduction phase as the FY2018 started.
Q. What kind of operations is WinActor automating?
Mr. Matsui : We have two major path ways to promote "Operational Excellence", calling those as "Approach". In "Approach 1", we target back office operations in our banks. After implementing job analysis and defining requirements for the scope, the system will be developed by the optimal solution tools. Of course we conduct post-introduction evaluation. WinActor is also partly applied in "Appropach 1", but we don't depend on a single product and apply different tools according to each project instead. 
"Approach 2" is totally opposite from "Approach 1". In "Approach 2", the target are employees' daily operations. The post-introduction evaluation for each project won't be conducted on purpose.
WinActor is introduced mainly in "Approach 2" (see figure 1)

【Figure 1 Conceptual diagram of Operational Excellence action plan】
Q.
In "Approach 2", you said you don't conduct post-introduction evaluation on purpose. Why so?
Mr. Matsui : In other words, "Approach 2" is our work style innovation. The goal is that employees use WinActor and automate their operations at their responsibility just like they use Excel macro. 
Q.
Are there any risks for allowing employees to freely create scenarios, such as increase in stray robot?
Mr. Matsui : We don't take the increase in stray robot*1 that seriously.
Our goal is that our employees use WinActor as a handy tool in order to automate their daily operations. Dealing with some stray robots is something unavoidable especially in this initial phase. Limiting the use because we are scared of having any stray robots would be much more harmful for us. We believe however, Excel macro which would have impact on our clients related operations needs to be supervised and controlled under the governance rule and we are atually doing so in the ongoing operations.
*1 Stray robot・・・Robots which were once owned by someone or some project but no one knows its original owner or original purpose and currently being abandoned.
Q.
Why did you select WinActor as the RPA tool in "Approach 2"?
Mr. Matsui : The reasons are; "WinActor supports Japanese including UI", "some scenarios are prepared in advance", and "you provide customers full support services, which we didn't find with the others in our comparison". We've also evaluated overseas products. Honestly speaking, my first impression was that the features of those overseas products were more sophisticated. If our end-users are SE or programmer, it would be a better choice. However, our purpose and goal of "Approach 2" is employees' work-style innovation. WinActor is much more user friendly even for the beginner, and that appealed to us.
Q、How many WinActor are you using right now?
Mr. Matsui : Currently, we are using it for around 50 devices for POC*2. The number of users will be 200 to 300 in near future.
*2 【POC】 Proof Of Concept
Q.
Please tell us about your promotion structure.
Mr. Matsui : Focusing on Mizuho Financial Group and Mizuho banks, we target approximately 50 departments (200 to 300 employees) and administrator of each department is selecting the operators.
Q.
What is your timeframe from introduction to go-live?
Mr. Matsui : As for "Approach 2", POC in the latter half of FY2017 and full-introduction in FY2018.
Q.
Would you let us know your tips for successful introduction if you have?
Mr. Matsui : For achieving successful introduction, we promoted it involving management-level employees. Therefore, some changes needed to be added in our training programs for employees. We held dozens of training sessions which were divided into two types; one was for management-level, and the other for end-users of each department. We thought it was necessary that management-level clearly understood the idea and actively promoted the program, so after the WinActor overview session, we asked them to write out the operations for which they think RPA is necessary. By doing so, we aimed to involve management-level who are usually away from actual operations and helped them to take RPA introduction as their own initiatives.
Q. Would you please share us exactly what you automated?
Mr. Matsui :Just one of many but we automated an operation in which we regularly download data which is acquired from the internal system.
Q.
Would you tell us the introduction effect (quantitatively)?
Mr. Matsui :As said before, we don't evaluate the introduction effect intentionally in "Approach 2", so cannot provide you the quantitative result.
Q.
What kind of feedback do you receive from employees?
Mr. Matsui :We are receiving positive feedback from both administrators and operators (end-users). As mentioned before, WinActor's user-friendliness appeals to them.
Q. How do you deal with the horizontal expansion?
Mr. Matsui :We are doing education and awareness programs utilizing media such as company newsletter .
Q. W
hat is coming next?
Mr. Matsui :We are planning to establish "WinActor support desk" which will answer to questions from the departments or provide scenario creation related services.
We aim to drive our "work-style innovation" by promptly dealing with inquiries, issues, and challenges which have been gradually emerging since PDCA cycle started in April 2018.
Q. Are there any new functions you would like to add to WinActor?
Mr. Matsui :Within Mizuho banks, we have high demand for Object Recognition Functions which can automate operations on "Notes".*3
There is also a need for creating scenarios remotely, so we are planning to introduce "WinDirector".*4
*3 We are planning to expand and enhance Notes related libraries.
*4 Please refer to WinDirector for more details.
Q.

Please fill in the blank if there would be a such formula, "Mizuho Bank" x "WinActor" = 【    】
Mr. Matsui : Well, I would say "Basic Infrastructure"!
(February 16, 2018)
Company Profile
Trade Name

Mizuho Bank, Ltd. (MHBK)

Established

July 1, 2013

Capital

JPY 1,404.0 billion

Head Office

1-5-5, Otemachi, Chiyoda-ku, Tokyo 100-8176, Japan
Tel: +81-(0)3-3214-1111

Representative

Koji Fujiwara, President & CEO

Number of employees

29,848

Domestic Network

465 (As of Jun 30, 2018)

Overseas Network

89 (As of Jun 30, 2018)
(As of March 3, 2017)